Wespray has recently completed over 15000 square metres of Faux Pave stencil-Crete median and island treatments for the Northlink project.
Major interchanges along the new Tonkin Highway route at Hepburn Avenue, Gnangara Road and the Promenade in Ellenbrook have received extensive island treatments stencilled to the City Of Swan specifications. This included a Sentosa red header course with a two-tone Autumn glow herringbone paved effect.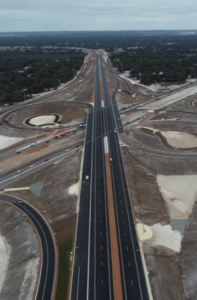 Major works were also undertaken to construct new bridge flyovers with island treatments at Marshall Road and Beechboro Road North in Bennett Springs.
The suburb of Ellenbrook has a new entry and exit road linking the Northlink project through a new roundabout at Drumpeliar Drive and The Promenade.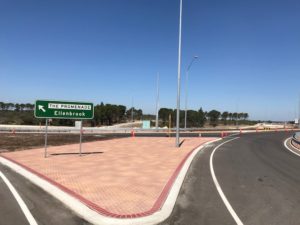 This new road has the same Faux Pave treatments that complement the rest of NorthLink.
The islands were constructed with a 150mm concrete base that ensures the structural integrity of the Faux Pave work even with a large vehicle breakdown pulling up onto the islands.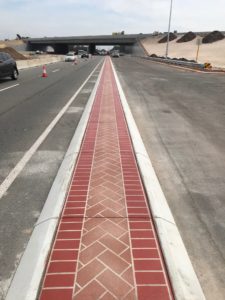 As always Wespray"s cement resurfacing system is sealed with a high durability UV stable sealer ensuring minimal maintenance for years to come.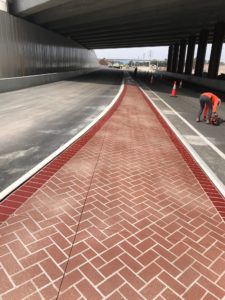 For any more information on Wespray's large projects check out our Facebook page by searching for Wespray On Paving Pty Ltd. Or, you can contact us here!