Here at Wespray On Paving, we love to see city councils injecting a little bit of character and colour into the local community.
Below, we have pulled together a few of our favourite local government resurfacing projects we have recently worked on.
For this South Perth Council resurfacing project we used keystone rather than the usual red brick herringbone or stretcher bond. The Wespray team put a mottled finish with contrasting tones to give it that perfect finish.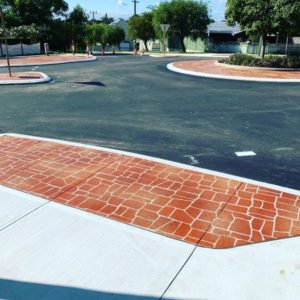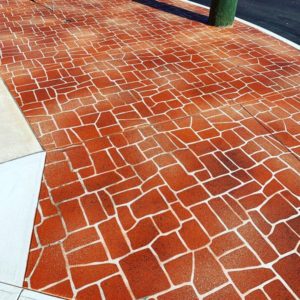 For this City Of Baywater Council road intersection resurfacing project, we went for something a little different. We used vibrant red brickwork and a custom stencil, finished with a charcoal header trim.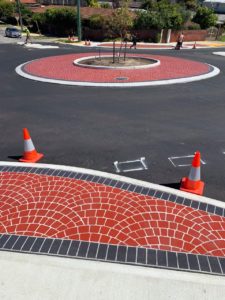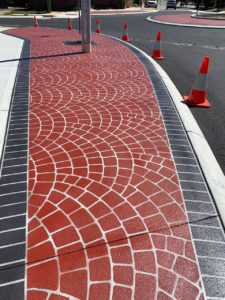 Finally, this City Of Swan road infrastructure project used earthy tones to mimic the Pilbara Iron effect in herringbone. A classic finish with minimal ongoing maintenance makes for a happy local government.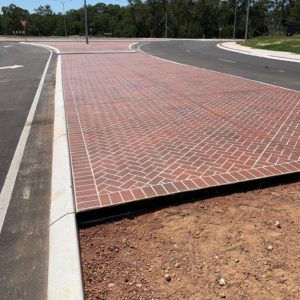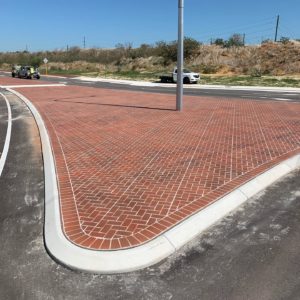 All of our resurfacing is completely sealed with the highest quality UV stable sealer keeping our colours enhanced, less ongoing maintenance and for ease of cleaning.
Learn more about how Wespray On Paving can help with your next infrastructure resurfacing project by contacting us here.