The City of Swan, WA
One of the City of Swan's top priorities is to be a connected and cohesive community in which the diversity of our people and places is valued and celebrated. Ensuring that our community and stakeholders are consulted in the City's decision-making processes is one of our key strategies in achieving this goal.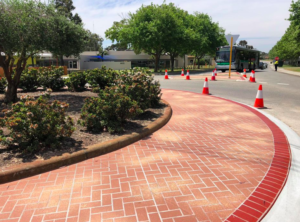 The Project
Wespray On Paving was approached by the City of Swan to assist with their City Gateways Project. Over a number of years, the City of Swan has been working towards their goal of creating a "connected and cohesive community", as well as becoming recognised as a gateway to the Perth metropolitan area.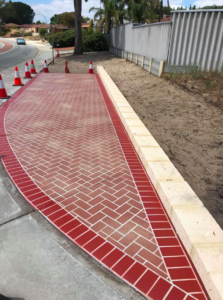 We're thrilled to have been made a part of this mission when we were asked to remove old, uneven brick paving islands and sections of the verge and replace them with a solid concrete faux pave stencil effect.
Since 2010 Wespray On Paving have been the exclusive contractor applying the stencil resurfacing work on the "City Gateways Project " for the City of Swan.
This latest section includes more than 100 individual islands and roundabouts with a total area of more than 2000sqm.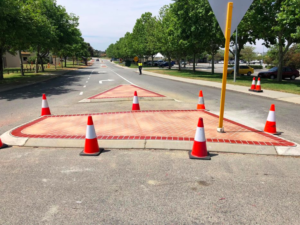 Working alongside Eastside Concrete Contractors who have removed all the old brick paving, grass infill areas and replaced them with a new solid concrete surface.
Fewer weeds, less maintenance means less ongoing costs for the council and ratepayers alike.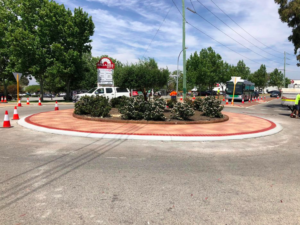 The Benefits
One of the reasons councils are opting to implement decorative concrete resurfacing finishes around their municipalities instead of undergoing traditional brick paving works is to minimise short and long-term maintenance.
Some of the benefits of our innovative resurfacing techniques include:
Lower maintenance costs
No need to spray for weeds and ants
No need to re-lay damaged or uneven pavers
Longer-lasting colours and finishes thanks to the use of UV-resistant sealers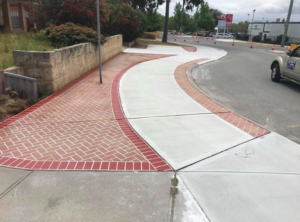 For any commercial or civil concrete resurfacing needs contact the team here at Wespray or visit our website for more information and to see our vast range of projects over the last 17 years.