Wespray On Paving offer a unique concrete resurfacing solution to reviving tired old concrete surfaces.
Welcome to Wespray On Paving, the home of decorative, slip-reducing spray on paving surfaces. Since 2001, Wespray On Paving has been supplying businesses, schools and local government with cement resurfacing solutions which meet ever more stringent slip-resistance standards, with a visual appeal that combines beauty and practicality.
Meeting the current slip-resistance standards doesn't need to involve using a dull, unattractive surface. Wespray On Paving's concrete resurfacing process is the perfect solution for resurfacing concrete corridors in schools, traffic islands and intersections, apartment complexes and public and recreational spaces.
Spray On Paving, Perth
Property managers who are unsure about the slip-resistance of surfaces for which they are responsible are turning to spray on paving to provide them with an absolutely dependable surface that looks great, remains slip-resistant in wet conditions, comes in attractive colours and can be embellished with playing field marking or other insignia.
Features of our system include:
-Fungicidal additive, inhibiting the growth of mould, moss or lichen.
-UV-resistant sealer coat which keeps the colours and patterning fast and making cleaning a breeze.
-A variety of colours, textures and patterns
-Markings, corporate logos and other insignia can be embedded in the surface.
-5 year Warranty
-Pendulum-tested to comply with AS 4586
Property managers are often unaware of the extent of their responsibility to ensure the safety of the pedestrian surfaces they provide. Slip and Fall injury claims are proliferating, and the first defence against such a claim is to ensure that their surfaces meet the applicable standard. AS 4586 requires that surfaces be tested by a NATA-accredited facility, using a wet pendulum device. We're proud to say that not one of our jobs has ever failed this exacting challenge.
Just a Few of Our Recent Projects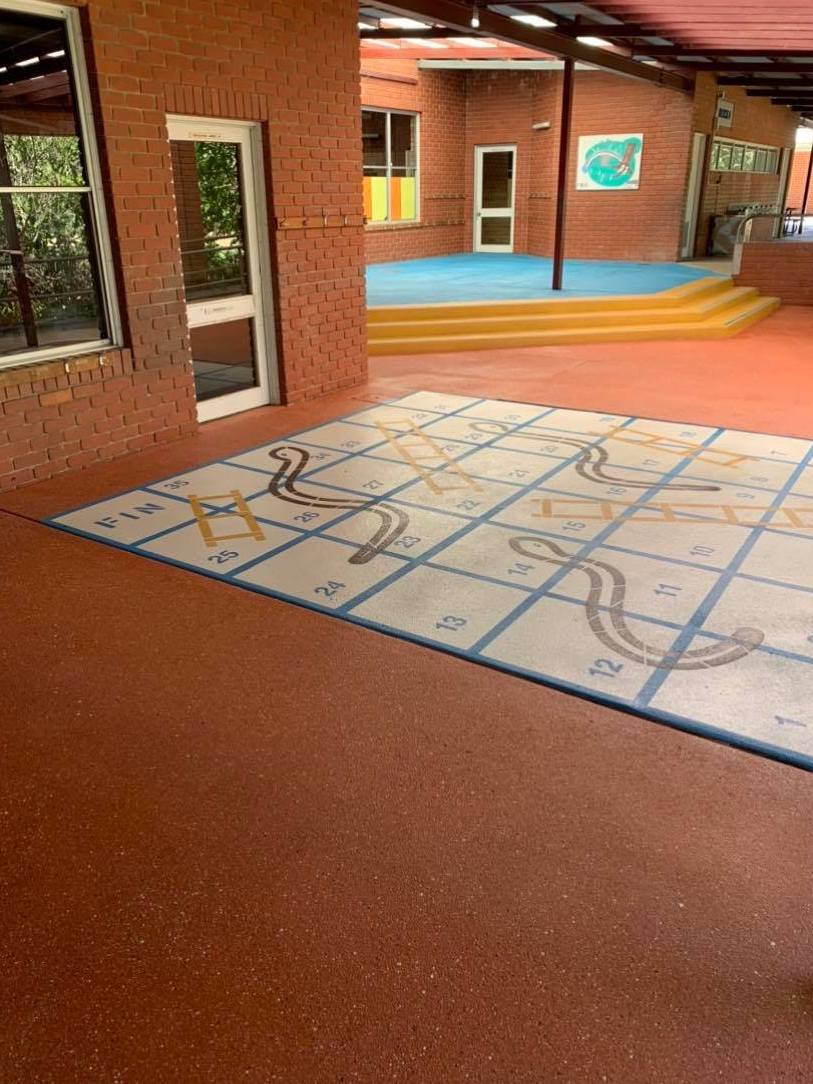 Decorative Resurfacing: Bullsbrook Secondary College
Wespray on Paving recently completed the decorative resurfacing of Bullbrook Secondary College giving the area a new lease of life. We were asked to upgrade the drab looking concrete surfaces and transform them into a colourful vibrant finish incorporating games and some Australian fauna stencils. The outdoor stage area received a more modern refined exposed … Continue reading Decorative Resurfacing: Bullsbrook Secondary College →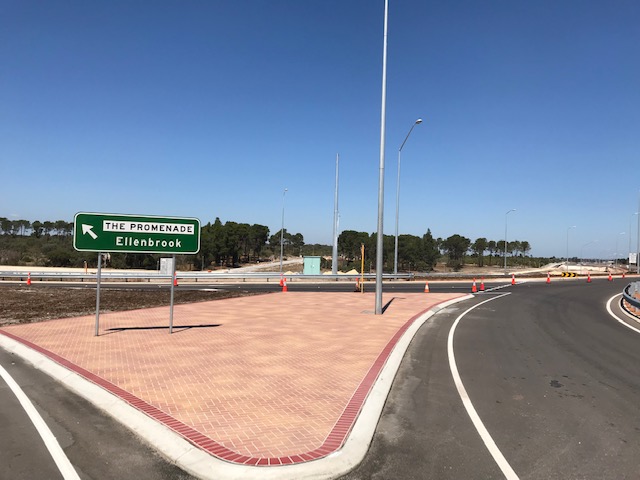 Commercial Resurfacing: Northlink Highway Project
Wespray has recently completed over 15000 square metres of Faux Pave stencil-Crete median and island treatments for the Northlink project. Major interchanges along the new Tonkin Highway route at Hepburn Avenue, Gnangara Road and the Promenade in Ellenbrook have received extensive island treatments stencilled to the City Of Swan specifications. This included a Sentosa red … Continue reading Commercial Resurfacing: Northlink Highway Project →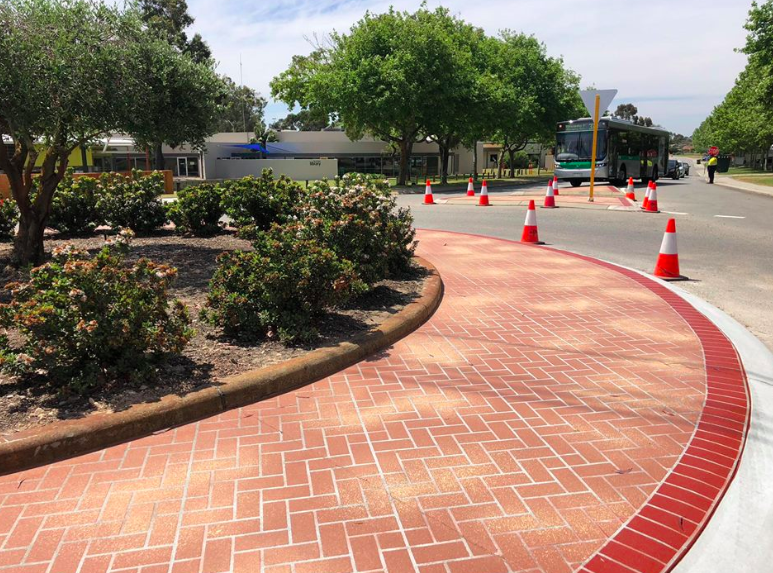 Commercial Resurfacing: The City of Swan 'City Gateways Project'.