The City of Cockburn is a progressive and community focused government organisation, aiming to create a sustainable community that is cared for, connected and ready for the future, which is why the team at Wespray on Paving was approached by the City to assist in the completion of various intersection upgrades in the Township of Banjup.
We were honoured and thrilled to be a part of this job, ensuring the completion of the various intersections to the highest quality that our customers have come to expect from us.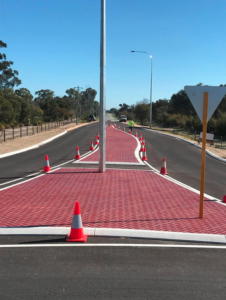 Over 800sqm of 45degree Herringbone in the Sentosa red with a charcoal edge strip to the roundabout.
We applied our spray on paving as required, and applied a non-slip texture finish, sealing the finished pavement with a UV stable sealer.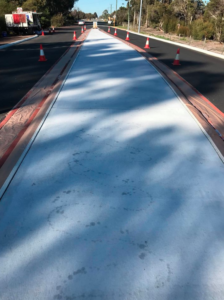 To achieve the aesthetically pleasing finish that's pictured here, we used a 45-degree Herringbone paved look in Sentosa Red.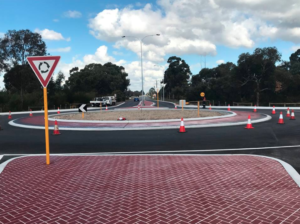 One of the reasons councils are opting to implement decorative concrete resurfacing finishes around their municipalities instead of undergoing traditional brick paving works is to minimise short and long-term maintenance.
Some of the benefits of our innovative resurfacing techniques include:
Lower maintenance costs
No need to spray for weeds and ants
No need to re-lay damaged or uneven pavers
Longer-lasting colours and finishes thanks to the use of UV-resistant sealers
For more information on our professional commercial resurfacing finishes, contact Wespray On Paving today!